I saw this combo on Steffels at MUA and I instantly knew I had to try it. Of course, at the time, I did not own the glitter polish used to create the look but I fixed that quickly!
OPI Dating a Royal & L.A. Girl Glitter Addict Animate
♥♥♥♥♥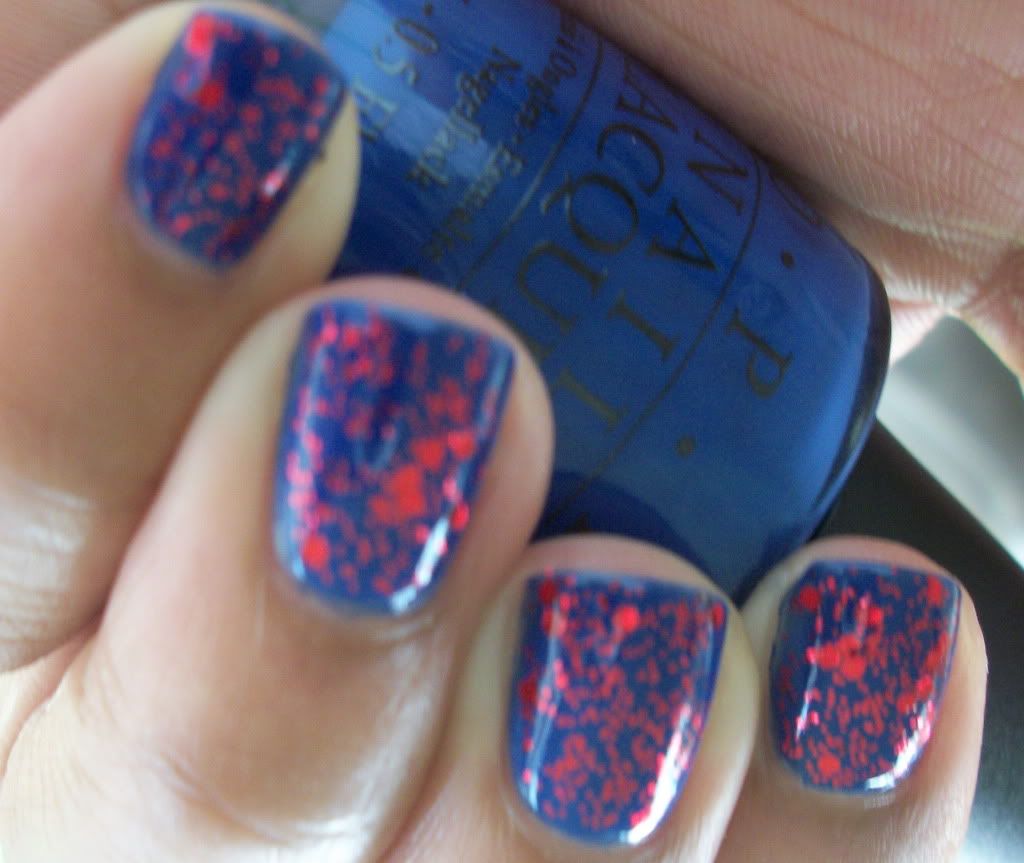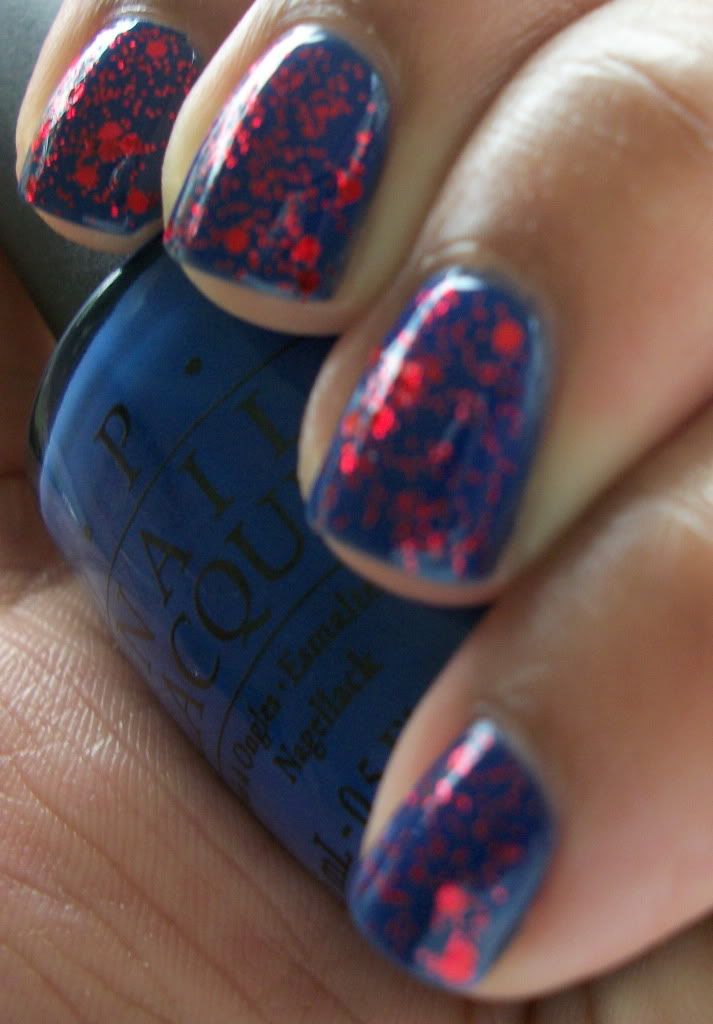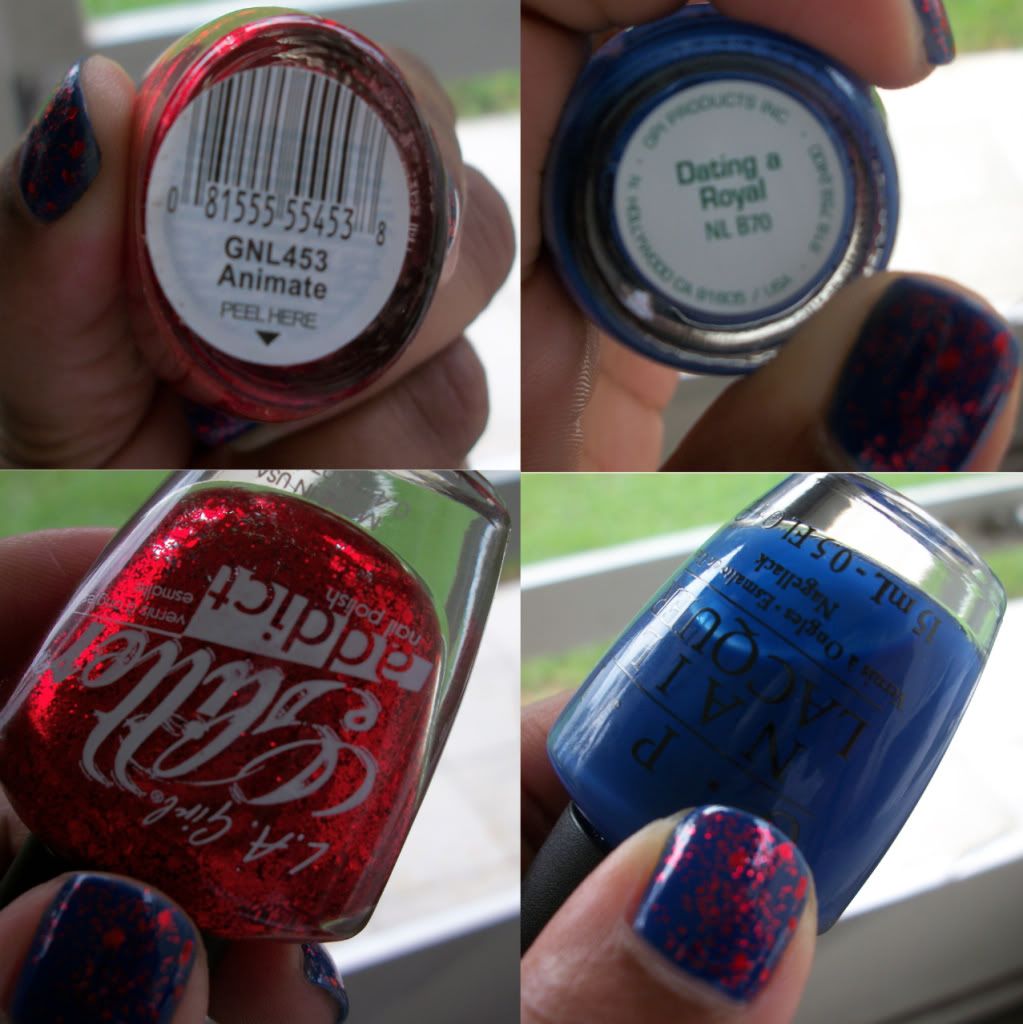 I really enjoyed wearing this combination and did not want to take it off but, unfortunately, it had to go.
Oh, I did end up using Essie Matte About You on it before I took it off but I didn't like the way it looked and I forgot to snap a picture.