Here are two pics of my NOTD's (Nail of the Day) from last week:
OPI DS Glamour
♥♥♥♥♥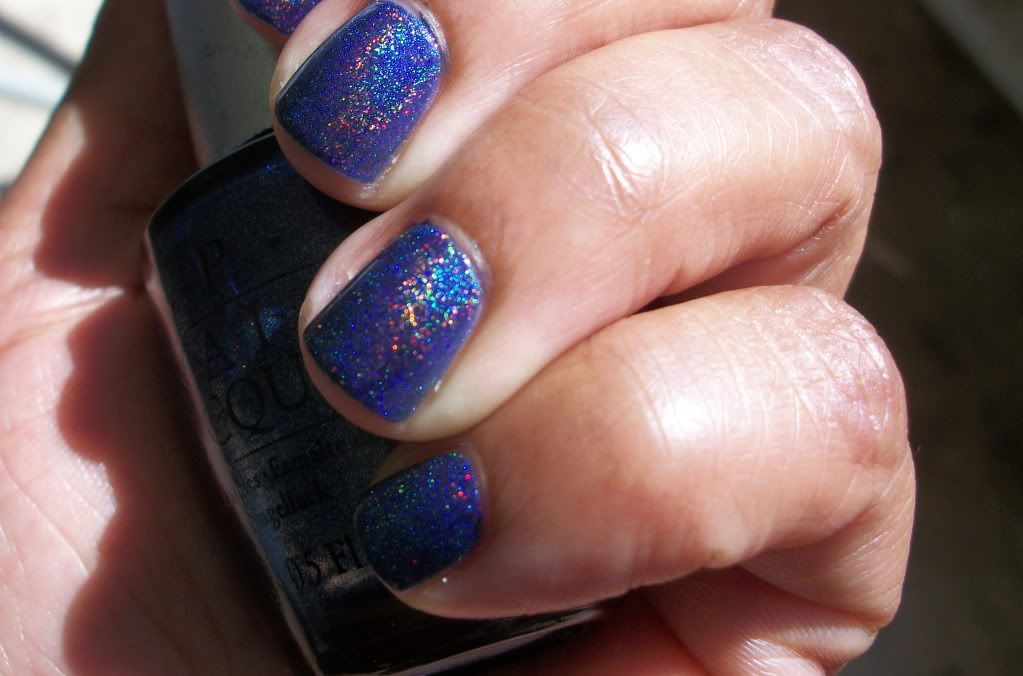 My application on this one was pretty bad. Hopefully, the application can be overlooked because this polish is gorgeous! The first time I saw it I knew I had to have it. I was in Ulta one day and it was in the clearance section for 2 bucks! WOO HOO!
Zoya Reva
♥♥♥♥♥
This weekend I also indulged a little bit. I purchased the OPI Navy Shatter, Turquoise Shatter, Blue Shatter, Mod About You and Butter London Henley Regatta:
Off to play with my new pretties!