Here is a mani I did with Milani Sparkling Blue and I must say it is not one of my favorites:
Milani Sparkling Blue
♥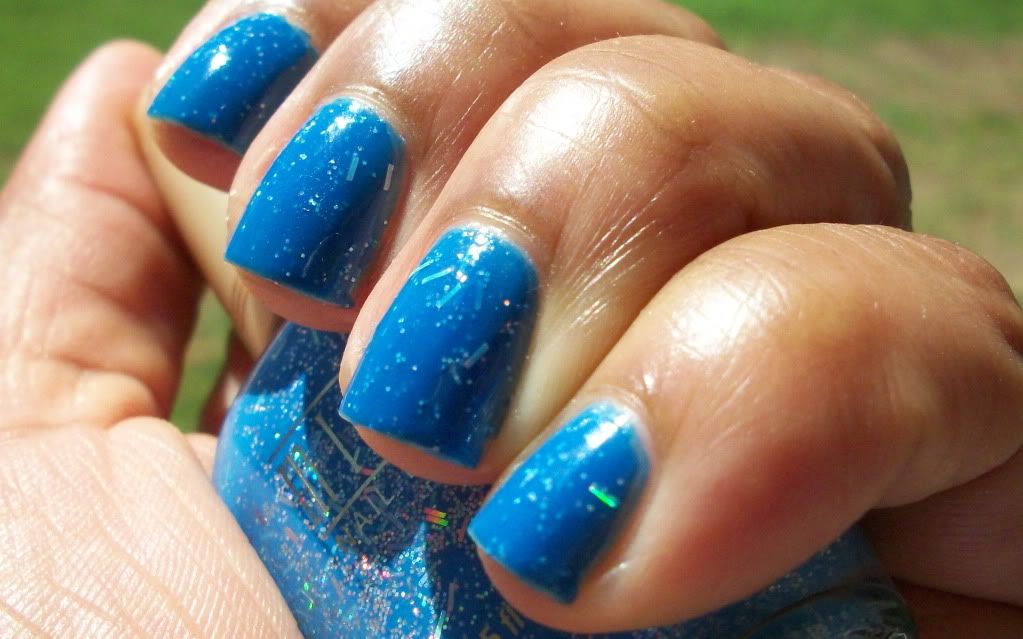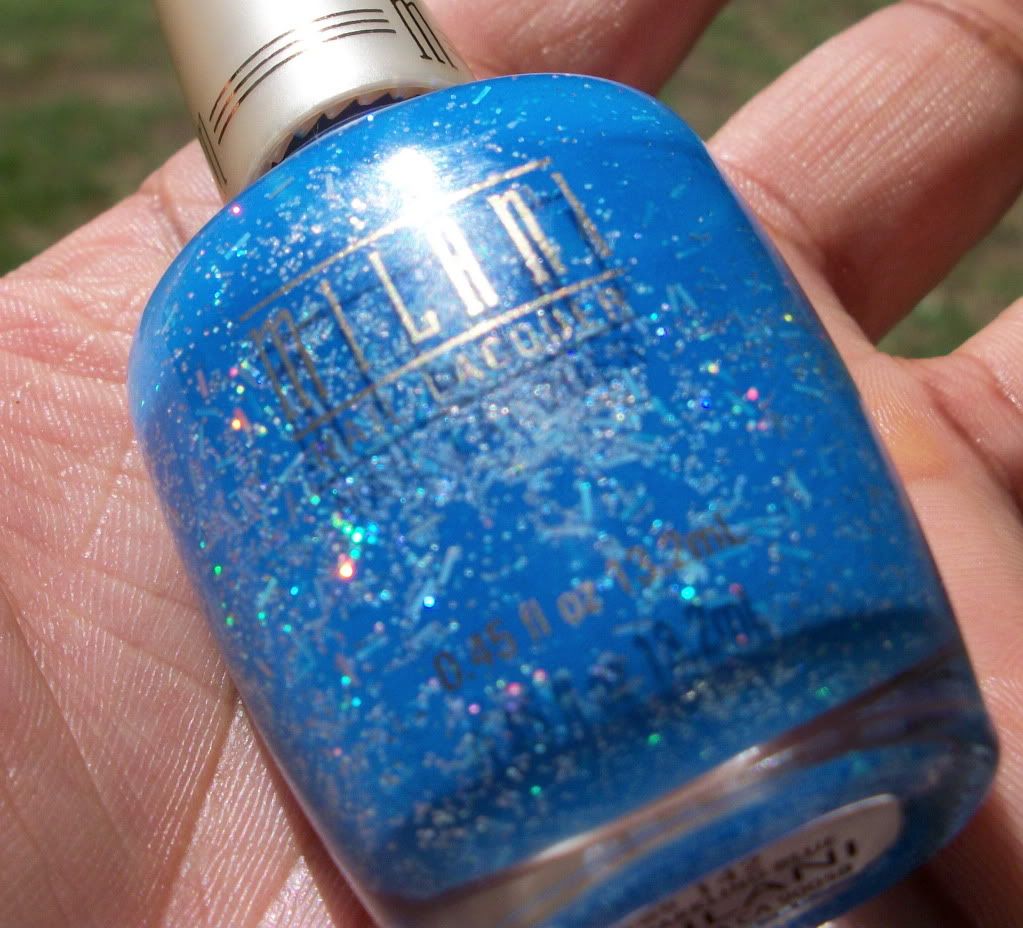 I was disappointed with this one. I think if the base was more of a jelly base I would have liked it much better. The base overpowers the glitter to much and I was not feeling it at all! The base and the glitter in this polish were just not made to be paired with another.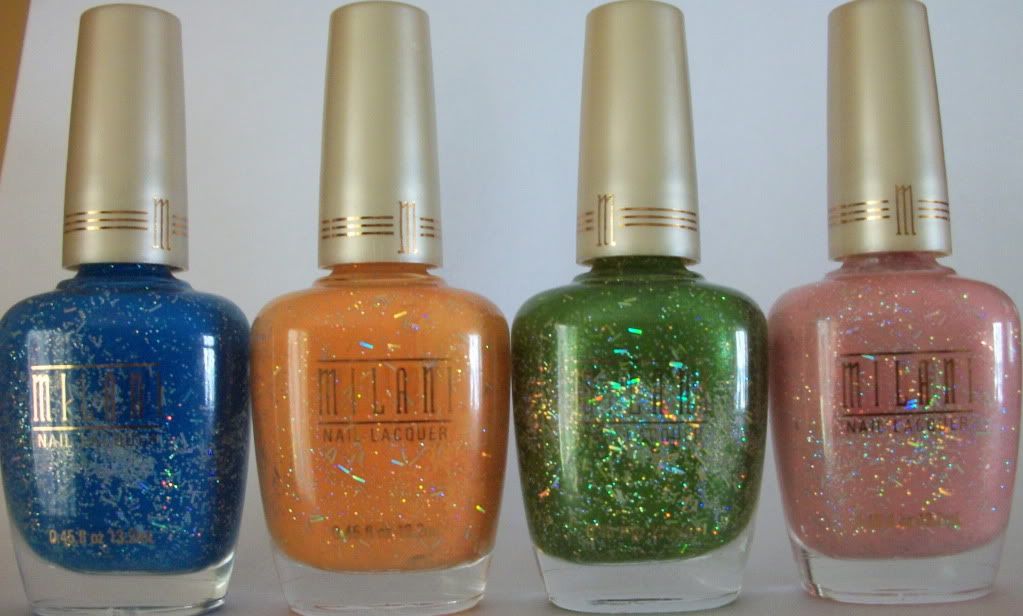 This polish was a part of the 2009 Welcome Back to Color Collection. Along with Sparkling Blue, I purchased, Flashy Orange, Gleaming Green and Dazzling Pink.